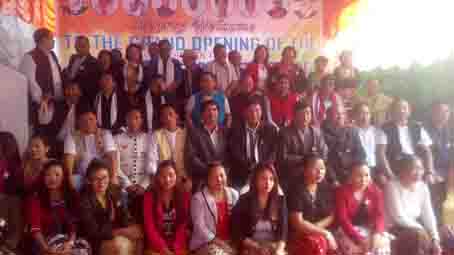 NAHARLAGUN, Nov 18: Arunachal Pradesh Congress Committee (APCC) president Takam Sanjoy has said the party needs to gear up to win back supporters and members who left the Congress in recent years.
Speaking at the City Congress Committee (CCC) office at Papu Nallah here on Sunday, Sanjoy urged the Congress workers to "start the work from grassroots level."
Former chief minister and Sagalee MLA Nabam Tuki in his speech dwelt on how the Congress party has been providing platforms for budding politicians over the years.
"To keep up the tradition of producing a new generation of leaders, the role of the City Congress Committee will be crucial. Being capital-based, it plays an important role in promoting the ideology of the party," said Tuki.
MLA Takam Pario, AIMCC secretary in charge of Arunachal Pradesh Kim Haokip, APCC general secretary Abom Lomdak, APYC president Geli Ete and CCC president Tai Tache also spoke.