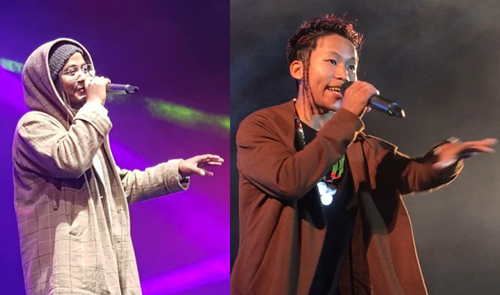 Showcase culture of Tani group to visitors: Gamlin
Staff Reporter
SANGDUPOTA, Dec 3: The first edition of the Papum Poma River Festival (PPRF) at Kanebung/ Tadarboding ended on a high note with performances from artists of various genres.
Attending the closing day of the PPRF on Sunday evening, Tourism Minister Jarkar Gamlin called for being open to the idea of showcasing the culture and tradition of the Tani group of Arunachal Pradesh to both domestic and international visitors.
He highlighted that visitors come to places like Arunachal to witness its distinct culture and natural beauty, and it was necessary for the locals to protect and preserve these things.
On the memorandum submitted by one of the patrons of the PPRF, Tana Puna, to make the festival a calendar event, the Tourism minister said that he would discuss the matter with the Tourism secretary, but also reminded that a festival has to be conducted three times before it can be considered as a calendar event.
Festival chairman Tacha John and managing director Tadap Camdir thanked everyone for supporting the first edition of the PPRF, especially the local residents of Kanebung and Tadarboding.
They assured to make the festival grander and improve on the hiccups the next year.
Live performances followed throughout the evening with rapper K4Kekho performing to some of his popular numbers as well as unreleased songs, while the duo of Teli Recho and Teli Togum gave a short chanting performance on calling out to the spirits in nature.
Solo performances by Kevin Bittu Clzreya, Jiken Tamin and several others were the other highlights of the evening.
The PPRF promo video was also screened on the occasion.