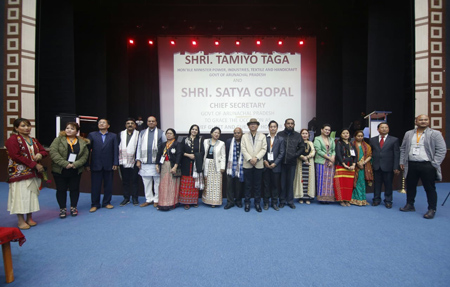 ITANAGAR, Dec 17: The two-day state level exhibition, 'Be local, buy local', organised by the Arunachal NGO & Entrepreneurship Forum (ANGOEF) to showcase various indigenous products, concluded at the Dorjee Khandu state convention centre here on Sunday.
The valedictory function was attended by Textiles & Handicrafts Minister Tamiyo Taga and Chief Secretary Satya Gopal.
Lauding the ANGOEF for organizing the event, the chief secretary said the event was "an example of the state's growing economic activities undertaken by NGOs and local entrepreneurs."
He assured to take up with the state government all the issues mentioned in the memorandum submitted by ANGOEF chairperson Taba Yall Nabam.