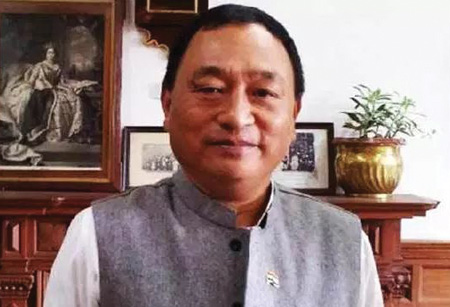 NEW DELHI, Jan 4: While welcoming the decision of the union cabinet to approve The Constitution (Scheduled Tribes) Order (Amendment) Bill 2018 for revision in the list of the Scheduled Tribes of Arunachal Pradesh, Member of Parliament Ninong Ering has requested Prime Minister Narendra Modi to revise the recent cabinet decision and include the Yobin tribe in the ST list.
In a letter to the PM, Ering on Thursday said the union cabinet in its latest decision includes four tribes; however, the Yobin community has been left behind.
"It is the duty of a government to provide voice to the voiceless and to do justice with the Yobins and realize the slogan of Sabka saath, sabka vikas," Ering wrote.
Meanwhile, the MP withdrew his private member bill which was introduced in Parliament in 2015 in this regard, following the Centre's decision to introduce the ST amendment bill in Parliament.
Through his private member bill, Ering repeatedly raised the demand to include Nocte, Tangsa, Tutsa, Wancho and Yobin in the list.