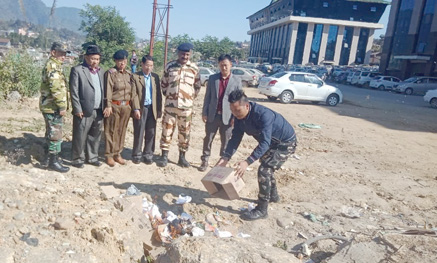 ITANAGAR, Jan 8: The officials of the Arunachal Pradesh civil secretariat here have launched an initiative to make the secretariat premises a tobacco-free zone.
On Monday, General Administration Deputy Secretary CK Gohain along with Section Officer S Murtem and Security Officer T Ronya destroyed more than 50 kgs of different tobacco products, amounting to Rs 50000, in the presence of security personnel.
Gohain appealed to the employees of the civil secretariat as well as visitors to not bring or use tobacco products in the secretariat's premises.