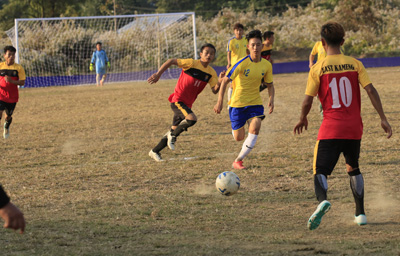 TEZU, Jan 10: Anjaw defeated Longding by 2-0 goals in the women's football match of the third state level Under-18 Hangpan Dada Memorial Trophy (HDMT) tournaments held here in Lohit district on Thursday.
Tawang was given a walkover against Siang in women's football, while Lower Dibang Valley defea-ted Namsai by 3-2 goals.
The match between Lower Subansiri and East Kameng ended in a draw.
In the boys' category, East Siang defeated Upper Siang by 4-0, while East Kameng defeated Papum Pare by 1-0. Lower Dibang Valley was given a walkover against Siang, and the match between Namsai and Tawang was drawn with one goal each.