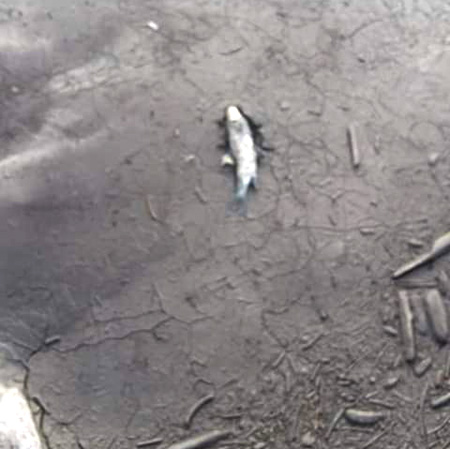 ITANAGAR, Feb 13: Mud water released from the NEEPCO Hydel Project, Yazali under Lower Subansiri district has caused death of countless fishes at downstream, said the Jumi, Komasiki, Cher Green Plus Society (JKCGPS) on Wednesday.
The organization said they were shocked to see scores of dead fishes of different species and sizes lying at the bank of the river at Lichi, Upper Sher, Lower Sher, Boda, Upper Jumi and Komasiki village areas.
"The mud water released by NEEPCO Ltd on 9 February has almost killed all the aquatic life in the river, which has created panic among the people in the downstream areas," the release said.
The JKGPS said it has lodged a complaint at the Kimin police station against the head of the Ranganadi Hydro Electric Project (RHEP), holding him responsible for the destruction of aquatic lives.
The organization alleged that the NEEPCO Ltd "has miserably failed" in keeping its promise to stop the flow of mud water responsible for siltation at downstream.
The JKGPS has threatened to launch democratic movement against the NEEPCO Ltd if immediate necessary steps are not taken to mitigate the problem.