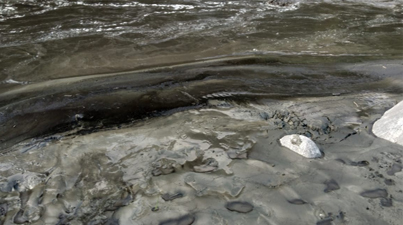 [ Tongam Rina ]
ITANAGAR, Feb 14: Upto two metres of silt has been deposited in the downstream areas of the 405 mw Ranganadi (Panyor) hydroelectric project (RHEP) in Kimin subdivision in Papum Pare district, overrunning the original riverbed.
The silt deposits have submerged the original riverbed in several stretches downstream.
Though the North Eastern Electric Power Corporation Limited (NEEPCO) denied that it is releasing silt, the entire Panyor river has turned muddy, and fishes are turning up dead on the river's banks downstream.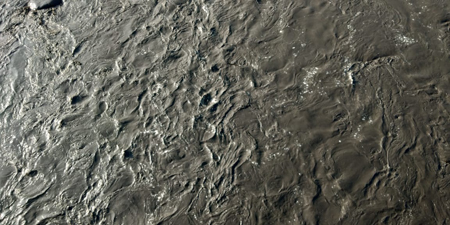 Experts say that the indigenous variety of fishes, which are tolerant to extremely low dissolved oxygen, have also died – hinting that the water is contaminated.
The experts have called for testing the river's water to ascertain the cause of the death of the fishes.
The NEEPCO shut down the project for maintenance on 9 February without identifying a silt deposit site, stating that it would not release silt, and that only natural flow would be maintained.
The corporation has said that it is not responsible for the dead fishes downstream, but it does not have a convincing answer as to why the river has turned muddy.
Downstream organizations had earlier opposed the shutdown unless a silt dumping site had been finalized.
However, the shutdown proceeded as the winter is considered the best time, since the volume of water is slow and the plant is not at its power generating peak.
The NEEPCO said a site is yet to be identified to dump the silt.
Meanwhile, Environment & Forests Minister Nabam Rebia along with officials of the forest department is scheduled to visit the area on 15 February to take stock of the situation.