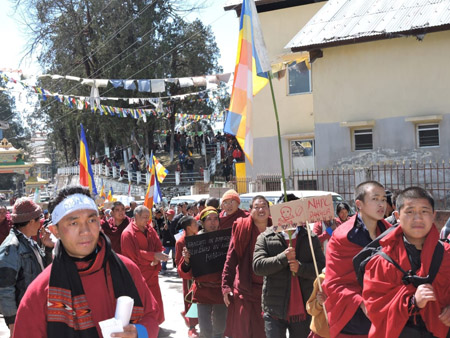 ITANAGAR, March 8: A rally was taken against the NHPC projects in Tawang district on Friday. The rally was spearheaded by the Save Mon Region Federation (SMRF) and 302 Action Committee.
The Spokespersons for SMRF and 302 Action Committee stated that the Chief Minister Pema Khandu has failed to show any notification of closure of NHPC project till date.
The people have demanded for CBI enquiry for May 2 killings and immediate closure of NHPC project at Tawang district, said LT Khom, Chairman 302 Action Committee adding that the demands are yet to be fulfilled.
The president of SMRF Ven. Lama Lobsang Phuntso also spoke at the event.