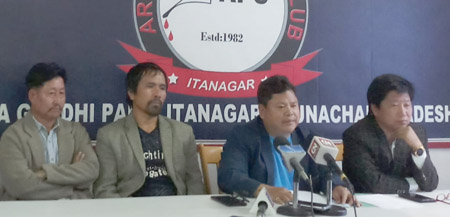 Staff Reporter
ITANAGAR, Mar 11: Former 20 Tali (ST) constituency MLA, Markio Tado has on Monday, announced his resignation from active membership of the Indian National Congress (INC).
Tado, in his resignation letter addressed to the Arunachal Pradesh Congress Committee president, cited personal and domestic reasons for his resignation.
The former MLA further informed that he will not be contesting from the constituency in the ensuing assembly elections. He, however, extended his support to Thaji Gichak Kiogi, one of the MLA candidates from the constituency.
He also informed that he along with all block congress office bearers of 20 Tali (ST) assembly constituency with all frontal wings, former panchayat leaders headed by two ZPMs, one Anchal chairperson and five ASMs have resigned from the party.
Tado has served as MLA from Tali constituency under Kra Daadi district for two consecutive terms. He first contested in 2009 from the People's Party of Arunachal and again in 2014 from the INC.