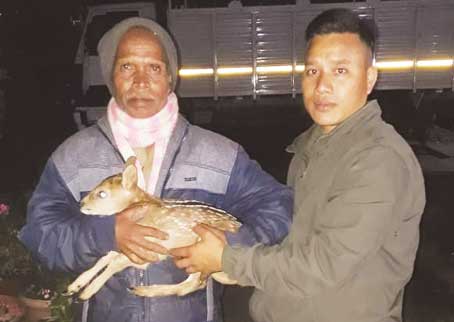 ITANAGAR, Mar 18: An orphaned baby deer was rescued by a villager from Dollung Ramghat village under Balijan circle of Papum Pare district on 12 March.
The rescuer John Tana has handed over the fawn to the Itanagar Zoo for rehabilitation, informed Curator of Itanagar Biological Park, Raya Flago.
"The baby deer is doing well in the zoo," he said.
"Tana had also rescued a python earlier, and handed it over to the zoo authority," Flago told this daily over telephone.
Meanwhile, the Environment and Forests Department has praised the rescuer for his love and concern for wildlife.