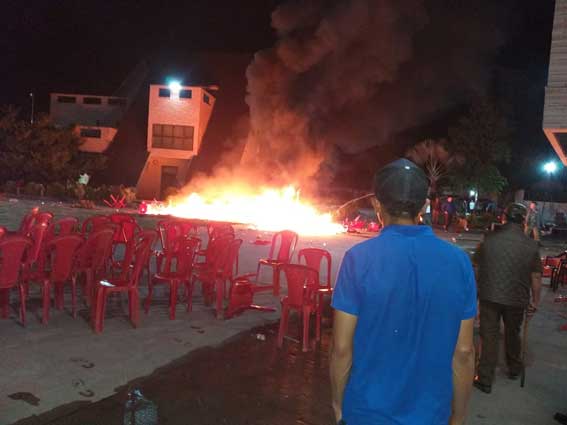 Staff Reporter
NIRJULI, Mar 24: Sitting Yachuli MLA Likha Saaya's residence here in Papum Pare district came under attack during a public gathering on Sunday night.
Sources informed that Saaya's supporters were allegedly unhappy with his decision to withdraw from the assembly election and vandalized his property, while also setting fire to furniture and other articles in the premises.
The police soon arrived at the scene and brought the situation under control.
Capital SP Tumme Amo informed that several window glasses were broken due to stone pelting and many chairs were burnt down during the vandalism.
"However, the people involved in the vandalism did not set fire inside the house and everyone is currently safe," Amo said.