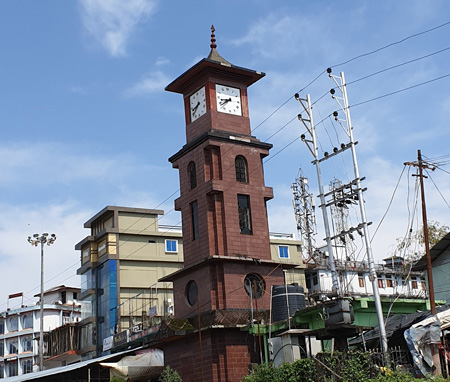 ITANAGAR, Apr 1: Itanagar ADC Talom Dupak has assured to take up with the deputy commissioner the matter of the defunct clock tower located at the Ganga market area here.
On being asked by reporters as to the purpose of the ill-maintained clock tower, the ADC said the issue of maintenance and repairing of the clock tower would be sorted out at the earliest.
The shopkeepers nearby also said the clock tower was taking up space without any purpose.
"The time always remains the same and there is no point looking at it," a passerby quipped.