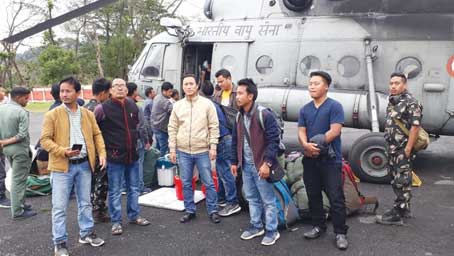 ITANAGAR, Apr 4: Election officials along with poll materials and security personnel for four polling stations in remote Vijoynagar circle of Changlang district were airlifted from Miao on Thursday, according to a release from the office of the state CEO here.
Vijoynagar falls under the Miao assembly constituency, which is under the Arunachal East parliamentary constituency. The polling stations are Ramnagar, Gandhigram, Vijoynagar and Two-Hut.
The polling officials for the Tali assembly constituency, which falls under the Arunachal West parliamentary constituency, could not be airlifted due to inclement weather, the release said.
They were supposed to be picked up from Koloriang and dropped at Pipsorang circle on Thursday, the release said, adding that another attempt will be made on Friday to airlift the officials.
In case the weather does not improve, they will have to travel on foot, it added.