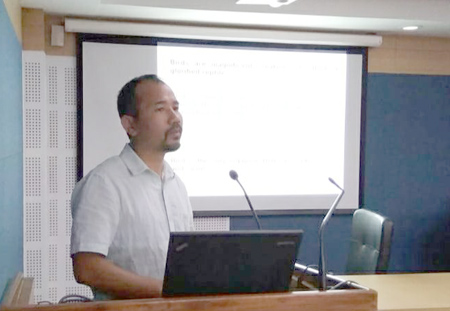 RONO HILLS, Apr 12: Dr Daniel Mize, assistant professor in RGU's zoology department, has been selected to undertake postdoctoral research and training in ornithology in Germany for three months under the overseas associateship scheme of the union science & technology ministry's biotechnology department.
The scheme is for scientists working in the northeastern states of India to promote cutting-edge research and expertise in different state-of-the-art technology in the sciences in the region.
Dr Mize will be hosted by the Institute of Avian Research in Wilhelmshaven, Germany.