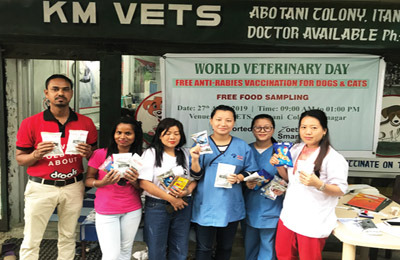 ITANAGAR, Apr 27: More than 50 pet dogs and cats were vaccinated against rabies on the occasion of World Veterinary Day at KM Vets in Abotani Colony here on Saturday.
Veterinary doctors under the supervision of Dr Yab Mate also provided free consultation and food samples for pet animals during the programme.
"Rabies is 100 percent preventable," said Dr Mate, and advised the pet owners to get their pets vaccinated on time.