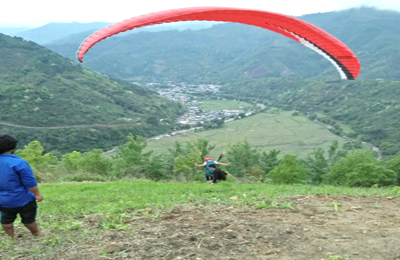 YAZALI, May 8: The Baath Heli Memorial Society and Kangam Home Stay had recently launched paragliding, tandem ride and basic paragliding training programme at Venyi Happa here.
The programme was launched as an effort to make Venyi Happa a tourist spot while engaging unemployed youths in the programme.
Speaking at the event, Baath Heli Memorial Society chairman Baath Teli lauded the participants for enrolling themselves in the programme, while the society's secretary Baath Vicky Paar stressed on unemployed youths exploiting the tourism potential in the area.