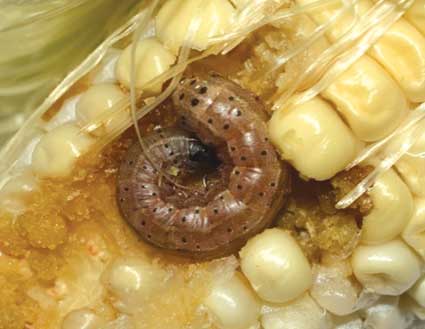 ITANAGAR, May 16: The College of Horticulture & Forestry (CHF) here in East Siang district has said the fall armyworm, a highly fecund invasive pest, has been found in maize in its campus.
"The pest occurrence is severe and has outbreak proportions and can multiply in geometric proportions within no time," it said, adding that it may spread to nearby districts quickly.
Calling for immediate attention by the agriculture department officials, the college said the pest could attack a wide range of crops, including maize, millet, sorghum, rice, wheat, sugarcane and vegetables. It has also been reported on maize, sorghum and sweet corn in different districts of India, the CHF said.
It said the armyworm caterpillars were inside the cobs, affecting the growth of maize crops, adding that the incidence was "below the economic threshold level in Pasighat."
"This is the first report of fall armyworm incidence on sweet corn at the CHF. The team that sighted the fall armyworm was led by scientists from the college's plant protection and natural resource management departments, and the East Siang Krishi Vigyan Kendra," it said.