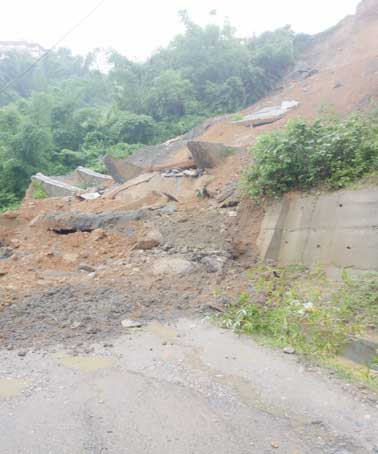 Staff Reporter
ITANAGAR, Jun 28: Several portions of National Highway 415 were blocked by landslides and flashflood as heavy downpour continues to lash Itanagar and Naharlagun.
At the Mowb-II Panchali-Senki View tri-junction, a heavy landslide completely blocked the road at around 10.30 am on Friday.
EAC Hengo Basar and District Disaster Management Officer Moromi Dodum Sonam inspected the site.
However, the debris was unable to be cleared even by evening as the landslide has damaged the retaining walls.
The capital complex administration has alerted the residents of landslide-prone areas and advised them to move to safer places.