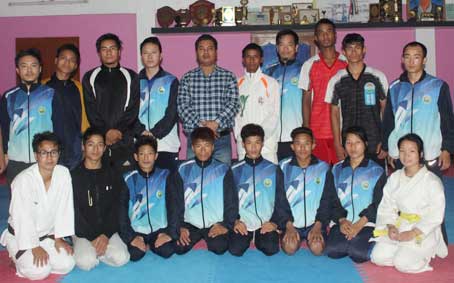 ITANAGAR, Jul 4: The Kickboxing Association of Arunachal [KAA] has selected six players for the Wako India Senior National Kickboxing Championship, 2019 to be held at Rohtak, Haryana from 18 to 21 July.
The selected players are Jumi Basar, Robin Deori, Rahul Moran, Hura Maming, Bialok Ragit and Neelam Haniya.
They have been selected after a two-day selection trial conducted by national qualified coach Gopal Chutia Moran under the guidance of KAA general secretary Bulang Marik.
Around 80 players attended the selection trial.
Charu Govin and Gopal Chutia are the coach and manager of the team.