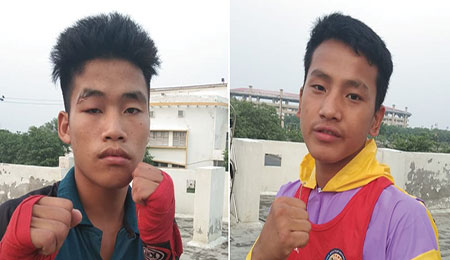 Two more boxers from Arunachal reach QFs
ITANAGAR, Jul 5: Two more boxers from Arunachal on Friday reached the quarterfinals of the National Sub-Junior Boxing Championship being held at Rohtak, Haryana.
They are Yangwok Hodang and Guruk Pardung.
While Hodang out-boxed his opponent Likmaban Abjijit Singh from Manipur 5-0, Pardung was declared winner by RSC in the very first round over Chhattisgarh's Rick Martin.
RSC (referee stopped the match) is a termed used to stop a bout when an athlete is outclassed or is unfit to continue.
Hari Sangno lost 0-5 to Adarsh Katara of Madhya Pradesh.
Three boxers from the state Fenia Faffa, Tadang Tadar and Tyson Natung have already reached the quarterfinals on Thursday.