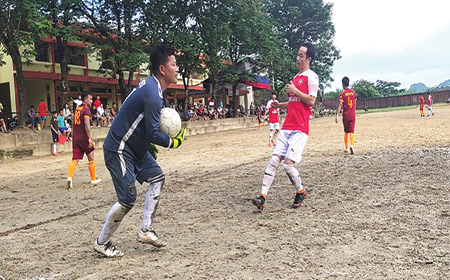 ITANAGAR, Aug 10: T-Group FC and Champions FC joined Chandranagar FC (CFC) and Gohpur Sporting Club (GSC) in the last four of the Independence Day running trophy football tournament here on Saturday.
Both the teams secured their semifinal berths through penalty shootouts, with an identical 5-4 margin. The penalty shootouts were adopted after the teams were tied in full time.
The full-time scores of the third quarterfinal match, played between T-Group FC and Panthers FC, were 3-3, and the score of the fourth quarterfinal, played between Champions FC and Tara SC, was 1-1.
Both the semifinals will be played on Sunday.
T-Group FC will meet Chandranagar FC in the first semifinal at 2 pm.