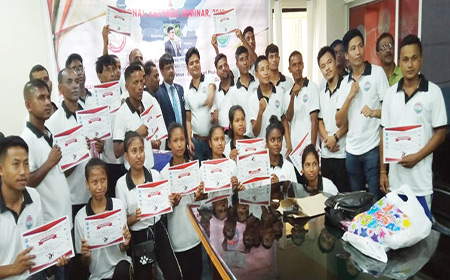 ITANAGAR, Aug 30: As many as 13 candidates from the Kickboxing Association of Arunachal (KAA) qualified as national judges and referees during a 'seminar-cum-examination' conducted by the technical committee of Wako India in Guwahati, Assam, on 25 and 26 August.
They are Charu Govin, Mojum Dodum, Hura Maming, Bagang Nagung, Gopal Chutia Moran, Deepok Saikia, Madhurjya Sonowal, Robin Deori, Anupom Moran, Barbe Sonowal, Doli Sonowal, Asmi Sonowal and Junamoni Moran.
The team was headed by Charu Govin, under the guidance of KAA general secretary Bulang Marik.