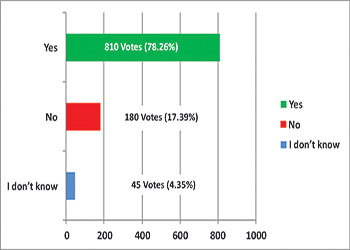 Comments from readers: –
1. Yes! It should be. But for Arunachal, it is not required because our state is protected by the BEFR, 1873. Forget about foreigners, even Indian citizens who are non-APST are not allowed here. Therefore, the government of Arunachal should instead strictly instruct all the district administrations to follow the BEFR, 1873.
2. There are more important matters to focus on. I don't understand why the citizens are being tortured on a regular basis. Like Mouna Moitra said, in a country where the PM and the MPs cannot show their degree certificates, the poor, backward and old citizens are being asked for documented proof that they are citizens. It's just wastage of money and creation of situations leading to chaos, dragging us back to the Dark Age. Shame on the BJP government!
3. It is meaningless to carry out NRC exercise because those who are not on the NRC list also have the provision to apply for NRC, and they are also allowed to stay comfortably.
4. The NRC has been a fiasco.
5. No. It should not be exercised in other northeastern states.