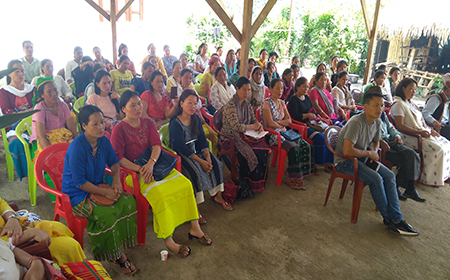 YOMCHA, Sep 21: Seventy members from various self-help groups (SHG) participated in a programme on 'Capacity building and empowerment of rural women' organised by the Future Generations Arunachal here in West Siang district on Thursday.
The programme focused on agriculture and allied sectors, organic farming, growing kitchen gardens, and motivating SHGs.
Yomcha ADO Ngayi Tato and organic expert Kinung Paboh encouraged the participants to promote and practice making vermicompost manure. The ADC also distributed vegetable seeds among the participants.
Among others, former anchal chairperson Sade Gamlin and public leader Ligom Yomgam attended the programme.