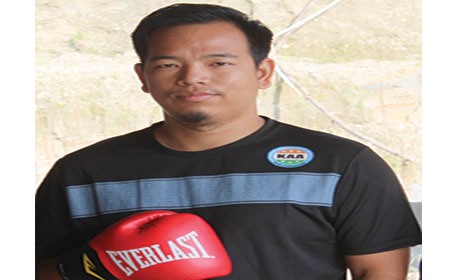 ITANAGAR, Oct 9: Jumi Basar from Arunachal Pradesh has been selected to represent India at the Wako World Senior Kickboxing Championship to be held at Bosnia and Herzegovina from 19 to 27 October.
He has been selected based on his gold medal-winning performance in the below-89 kg light contact category at the Wako India Senior Kickboxing Championship, which was held in Rohtak, Haryana this year.
Basar will be the first from Arunachal to represent the country at the World Senior Kickboxing Championship.
He will be attending a weeklong training camp being arranged by the Wako India National Kickboxing Federation at Mysore, Karanataka from 11 October.