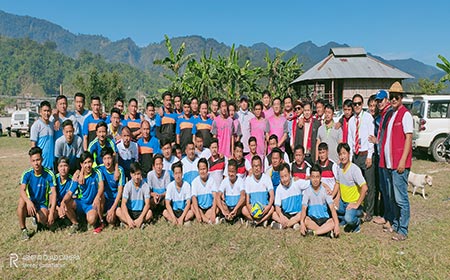 [ Karda Natam ]
NAHARLAGUN, Dec 7: Banderdewa and NTYG will meet in the final of the Capital Complex Si-Donyi Volleyball Tournament on 4 January.
Abutani Ku beat Geda Gite in the opening match, which was played at Si-Donyi Jaring here on Saturday.
Besides the two finalists, four other teams from the capital complex participated in the tournament.
Tagin Welfare Society chairman Leriak Tamin inaugurated the tournament.