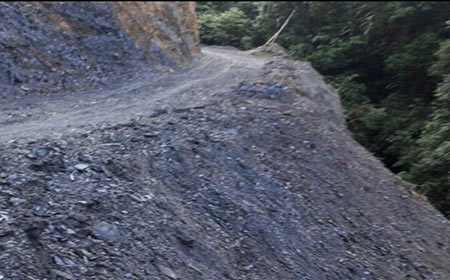 [ Karda Natam ]
DAPORIJO, Dec 23: The villagers of Giba circle in Upper Subansiri district have alleged that the quality of work being carried out for the construction of the Menga-Giba-Lungte road, under the PMGSY, is poor.
Alleging that lack of supervision by the technical officials has led to the situation, they claimed that the construction workers are doing the work "in their own style, using local sand, known as 'rading geti', in place of stone chips.
"Further, there is no drainage system to ensure durability and longevity of the road," they said.
The construction of the Menga-Giba road started in 1979.