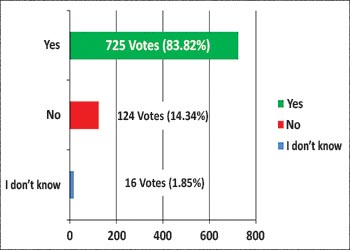 Comments from readers: –
1. Garbage has become an iconic identity of our state capital. Why should we lose it?
2. The administration collects garbage monthly, yet fails to collect garbage from door to door. Forget about door-to-door, they even fail to collect garbage from specific locations where garbage is dumped.
3. Garbage trucks are seen carrying sand and shingles on the capital's roads, instead of garbage. Shameful indeed. Needless to say, the IMC is collecting Rs 100 per house per month from the public for garbage collection in the twin city.
4. Let the garbage rot in the streets. Why worry when it's emitting good smell round the clock.
5. Of course garbage management is one of the main problems of urbanization. More people, more garbage.
6. Every citizen of Arunachal, including children, should bury it in heart and mind that keeping our state clean will benefit our own people. Every plastic-wrapped edible, like sweets, chocolates, biscuits, and spices, should be thrown only into dustbins. We know that plastic is the most cruel enemy of nature. We should remember that in the olden days, indigenous tribes existed because of nature. Nature alone can and will save us in the future, so we should protect nature from all harms by human activities.
7. Garbage? Where is it? The government and the so-called IMC may want to keep garbage as tourist attractions.
8. Clearing of garbage is rather extravagant. The government should try to make some legislation on garbage production at source and end users.
9. A permanent solution for waste management is the need of the hour. Meanwhile, the garbage truck has not visited the Raj Bhavan road, the so-called 'posh area' of the capital, for at least a month now.
10. Rather than clearing, they should create a system of segregation and only take recyclable waste. Food waste should be properly composted by the citizens.
11. Definitely the government should clear up the mess. The capital has turned into a garbage hub. But the onus shouldn't fall solely on the government. We the citizens are as much responsible for this garbage menace.
12. Although wastes seem to be cleared out of our homes, they are being dumped near Chimpu and Hollongi, so it won't be long before these places will be tourist attractions for artistic display of our negligence.
13. It is not the responsibility of only the government to clear the garbage in the capital. Garbage trucks are already collecting wastes in the morning. The government's effort is a complete waste if the public does not have the common sense to at least dispose of their waste properly to be collected by the garbage trucks. Shame on the people!
14. Do the government and the citizens have eyes? What is the use of clearing garbage when we are all blind and we can't see any garbage?