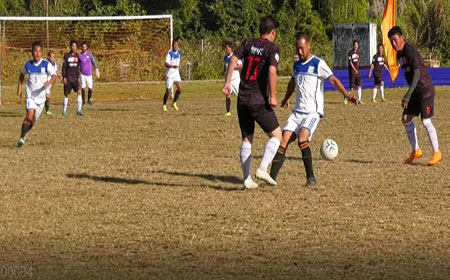 ITANAGAR, Jan 13: Arunachal United FC (AUFC) defeated United Society of Arunachal (USA) by 3-0 goals in the ongoing 7th State Level Veteran Cup Football Tournament here on Monday.
The scorers for AUFC were Depen Raba, Jiten Daimari and Kipa Sera.
In the second match of the day, Green FC (GFC) won against Naga Christian Fellowship (NCF) with a score of 3-0.
Goto Gangkak of GFC scored two goals, in the 8th and the 35th minute of the match, while Dooge Ete scored against NCF 10 minutes into the match.
In the final match of the day, Friends FC defeated Papa FC by 4-1 goals.