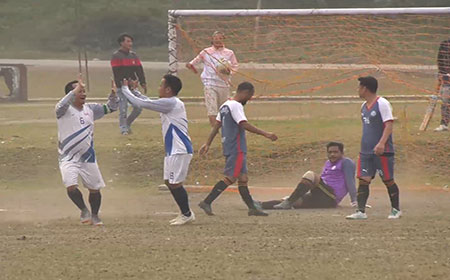 E&K enter semis
CHIMPU, Jan 19: E&K defeated Friendship FC by two goals to nil on the eighth day of the 7th State Level Veteran Cup Football Tournament, played at the AAPBn ground here on Sunday.
With this win, E&K has entered the tournament's semifinals. Takar of E&K was adjudged the 'hero of the match'.
The first semifinal match will be played between Laba FC and E&K on 20 January at 12 pm at the same venue.