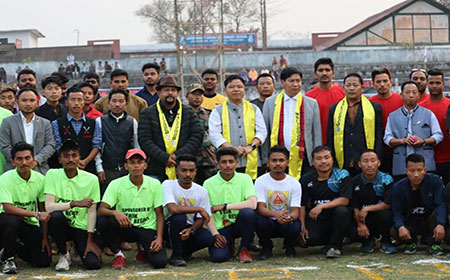 JAIRAMPUR, Feb 16: The 4th Winter Night Cricket Tournament, being organised by Jairampur Sports Club, was inaugurated by Bordumsa MLA Samlung Mossang along with Nampong MLA Laisam Simai at Setong Sena Outdoor Stadium here in Changlang district on Sunday evening.
Speaking after the inauguration, Mossang advised the youths to take up sports activities sincerely, and assured all help to promote the tournament.
Simai suggested to the players to maintain the sportsman spirit.
"Sports can open many opportunities, so talented youths should keep honing their sporting skills besides maintaining their academic standards," he said.
Simai also advised youths who have taken the 'erroneous' path to return and get involved in sports activities.
The opening match was played between Napoleon and Tirap Sakan.