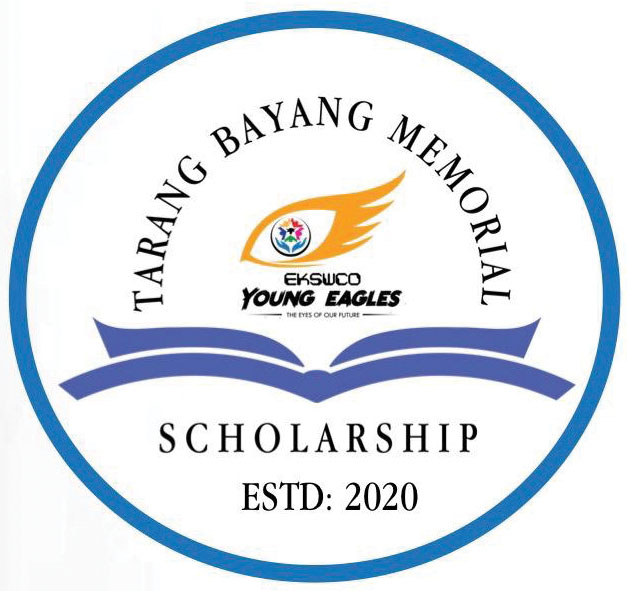 Staff Reporter
ITANAGAR, Feb 17: The East Kameng Social Welfare & Cultural Organisation (EKSWCO), in collaboration with the family of late Tarang Bayang, on Monday announced the EKSWCO Young Eagles (EYEs)-Tarang Bayang Memorial Scholarship (TBMS) for higher studies, for underprivileged bright students studying at government and government-aided schools in East Kameng district.
The EYEs is a youth-oriented project of the EKSWCO, and the TBMS will be taken up under this project.
The family members of late Bayang handed over Rs 1 lakh to EKSWCO chairman Dahey Sangno on the occasion of his first death anniversary, which was observed in Seppa on Sunday.
Attending the event, Youth Affairs & Sports Minister Mama Natung recalled Bayang as "a sincere father who contributed to the society by giving good education to his children."
Natung exuded hope that the scholarship would help poor and needy students in getting better education. He urged the EKSWCO to "work out the modalities and implement the scholarship by this academic session."
EKSWCO chairman Dahey Sangno recalled Bayang as "an exemplary father who contributed significantly to the society by giving good education to his children, who are now officers."
"Every father should follow late Tarang Bayang's step in fatherhood. He epitomized good fatherhood by providing proper education and creating an atmosphere conducive to his children's studies," said Sangno.
Tarang Bayang was a chowkidar in the Sashastra Seema Bal. He passed away on 16 February, 2020.
He had been awarded a commendation certificate by the East Kameng district administration in 2006 for being an exemplary father who ensured good education for his children despite himself being illiterate and in a low-paying job.
The EKSWCO had also felicitated Bayang in 2008.
The EKSWCO said selected needy students who do not have parents and relatives will be given priority while offering the scholarship.
The scholarship is an annual academic session-based project. Once the scholarship is awarded to a student, they will be getting it till graduation.