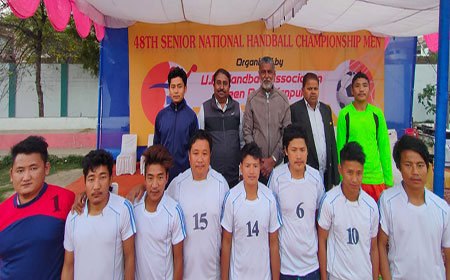 ITANAGAR, Feb 24: Arunachal made an early exit from the 48th Senior National Handball Championship held at Green Park Stadium in Kanpur, Uttar Pradesh, from 18 to 23 February, informed the Arunachal Handball Association.
Arunachal lost three out of the four matches played and bowed out of the championship in the league level. They had beaten Daman & Diu but lost to Jharkhand, Delhi and West Bengal.
Neelam Tagi and Nabam Tulum were the coach and the manager of the team.