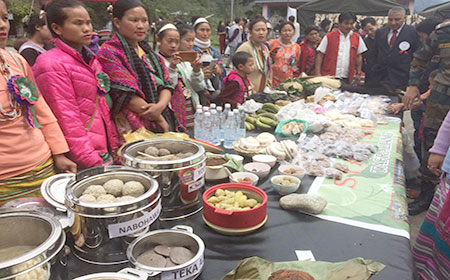 HAYULIANG, Mar 15: The Indian Army organized a skill development programme along with the 'Hayuliang Mela' on 15 March, in coordination with the circle administration here in Anjaw district.
The event featured dissemination of information on recruitment by the Indian Army, free medical check-up, multiple cultural events, and a 'Mishmi attire competition', besides a painting competition for children on the theme 'Save Earth', 'national integration (Indian Army and Mishmi culture)', and the Swachh Bharat Abhiyan.
The fair also showcased stalls selling locals traditional dresses and handicrafts made by local women self-help groups.
Approximately 600 people from various villages around Hayuliang attended the mela and showcased their traditional and cultural works.