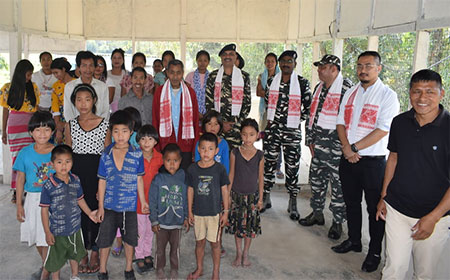 KASIK, Mar 15: The reconditioned community hall here in Namsai district, repaired and renovated by the 186 Bn CRPF under its civic action programme, was inaugurated on 14 March by the battalion's Second-in-Command, Amit Mishra.
Addressing the gathering of CRPF officers and villagers, Mishra informed that the battalion has renovated such community halls in different villages in the past too.
"The battalion is always ready to cooperate and help the local public and provide various welfare facilities to the citizens from time to time," he said.