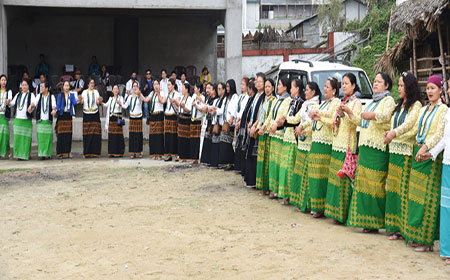 ITANAGAR, Mar 16: Mopin celebration in Itanagar has started with the inauguration of the sports competitions by Capital SP Tumme Amo at the Mopin-Solung ground on Monday.
In his brief address, the SP spoke on the importance and the benefits of being healthy.
All the Popir parties are expected take part in the various sports and cultural competitions being organized as part of the festival.
Celebration committee president Marken Kadu and general secretary Marbom Bam also spoke.
A Ponu (folk dance) was performed by the Popir parties of Itanagar.
Members of the Galo Welfare Society, the Mopin Preservation Society and the Popir parties of Itanagar, along with senior citizens and youths attended the programme.