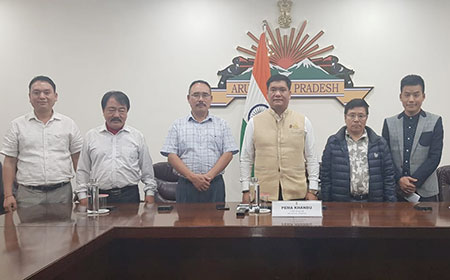 ITANAGAR, Mar 16: Chief Minister Pema Khandu released a Bugun feature film, titled Land of Bugun Liochichla, in a function at the civil secretariat here on Monday.
Produced by former minister Naresh Glow, the hour-long feature film is directed by DK Thongun, and is based on the Bugun culture. 'Liochichla' is a rare bird, believed to be found only in the Eaglenest Wildlife Sanctuary in West Kameng district.
The film stars Netan Cheki Phiyang and Sheela Dema Marphew. It is shot in and around Bugun-inhabited villages in West Kameng.