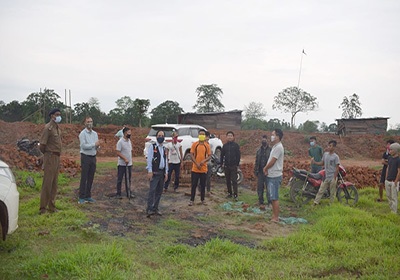 [ Pisi Zauing ]
KHARSANG, Apr 24: More youths have volunteered to assist the frontline workers in Kharsang administrative circle of Changlang district.
Under the supervision of the police, the volunteers will be manning the nine makeshift check gates in Namphuk, Namchick, Jengpathar, Singmao, Longtom I and Longtom II along the interstate boundary.
"I am extremely overwhelmed and highly impressed to see local volunteers turning up with an effective scheduling and plan to implement the lockdown and check unlawful movements," local MLA Kamlung Mossang, who had earlier sought assistance from the circle's youths, said.
He advised the volunteers to directly report to the SDO and the OC of Kharsang if anyone is found attempting to enter the state, and to not take the law into their hands.
"This is the time to be vigilant, cautious and be united to fight against this pandemic. Let us keep our state free from corona," Mossang said.