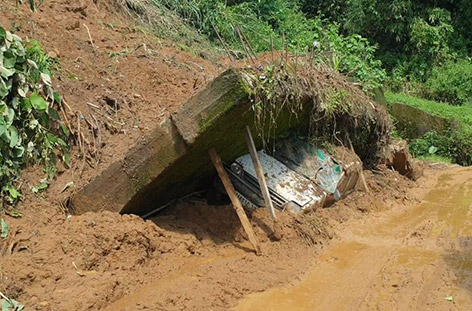 ITANAGAR, Jul 13: The Niya Colony Welfare Committee (NCWC) here has requested the state government and local MLA Techi Kaso to initiate steps for urgent construction of an RCC protection wall and maintenance of the road in Niya Colony.
Speaking to reporters, NCWC president Yura Tachik said that the colony's road has been damaged at several locations after rain-triggered landslides occurred on the 9th, 10th and 11th of this month.
"The road remained blocked for many days. It has been made through but it is in a pathetic condition," he said.
"The landslides occurred due to multiple waterlogging at the under-construction chief minister's bungalow on the upper side of the colony, Niti Vihar. There is an urgent need of preventive measures to be taken up by the government and the department concerned," Tachik said.