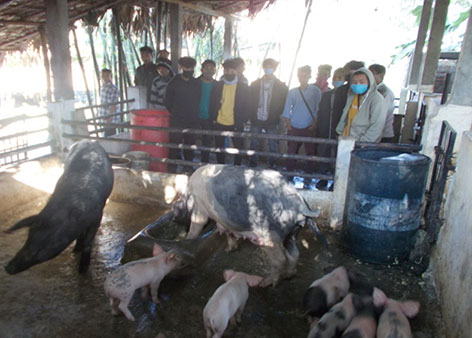 JAIRAMPUR, 2 Feb: The Changlang Battalion of Assam Rifles in collaboration with the Changlang Krishi Vigyan Kendra (KVK) conducted a training programme on commercial piggery for the local youth and farmers,  here at  the NM LAMP farm (Nampong Manmao Large Size Multipurpose Co-operative Society)  on Tuesday.
During the training programme, a workshop on commercial piggery breeding and rearing was conducted by Michael Lollen, managing director of NM LAMP farm.
Later, trainees were distributed certificate of training by the commandant of the Changlang Battalion, managing director of NM LAMP farm, Jairampur and senior scientist & head of KVK at Battalion Headquarters, Changlang.