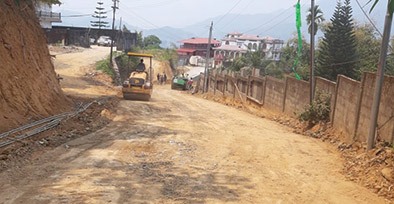 ITANAGAR, 7 Apr: The outer ring road here from Ganga Market to ESS Sector Via Capital SP, G Extension shall remain closed for all vehicular traffic movement from 8 April onwards for construction of CC pavement, informed Capital Complex Deputy Commissioner Komkar Dulom.
The PWD Capital Division 'B', Itanagar has informed that the work shall commence from 8 April onwards and the road shall remain closed for all kinds of vehicular movement till completion of curing period.
In view of the circumstances, the traffic advisory has been issued for closure of the road from Ganga Market to ESS Sector via SP Office, Itanagar and the CC pavement work is being carried out by the PWD, the DC added.
He further appealed to the commuters and the local residents of the area to cooperate and support the workers and to not create hindrance and obstacles in the work progress till it is completed.