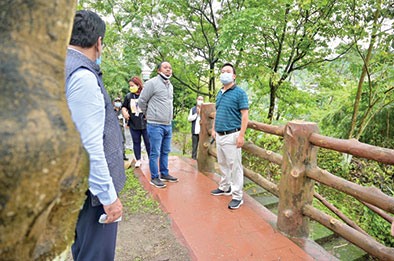 ITANAGAR, 19 May: Environment and Forest Minister Mama Natung has directed PCCF and Principal Secretary (E&F) RK Singh to conduct an inquiry into the death of zoo attendant Pouluch Karmakar and submit the findings within a week.
According to the zoo authority, Karmakar died after being mauled by a Royal Bengal tigress, when he entered the tigress' cage to clean the pond water on Tuesday.
Natung, accompanied by Singh and PCCF (Wildlife) G Kumar, visited the Itanagar Biological Park on Wednesday to take stock of the situation.
While offering condolence to the bereaved family, the minister assured to provide contingent employment to one of the dependents of the deceased, apart from granting ex-gratia payment as per the government norms.