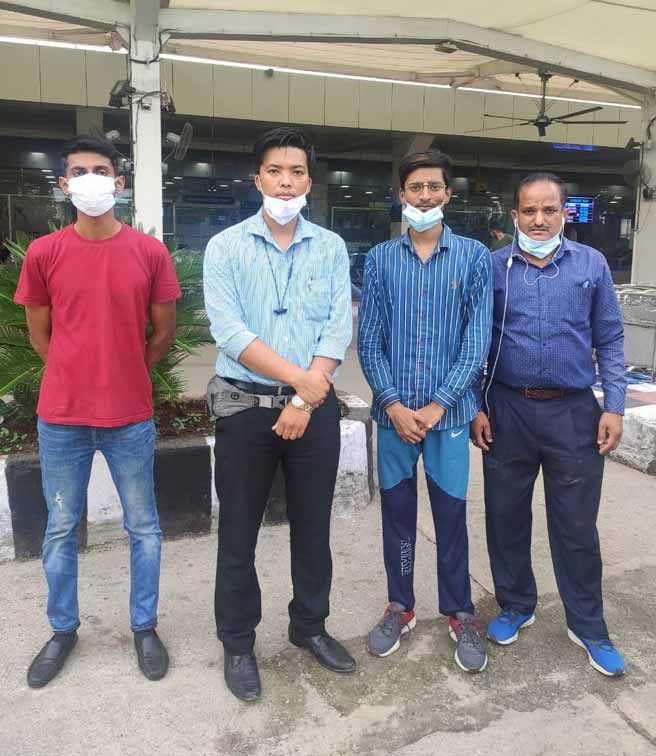 Staff Reporter
ITANAGAR, 27 May: YouTuber Paras Singh was brought to Itanagar on Thursday from Ludhiana (Punjab) over the racial slur and objectionable comments he had made against Arunachal and MLA Ninong Ering.
The controversial YouTuber was arrested on Tuesday by the Punjab Police.
A three-member special investigation team (SIT) led by Inspector Techi Vijay brought the YouTuber here after successfully getting a transit remand.
SIT SP Rohit Rajbir Singh informed that Paras would first be interrogated by the SIT, and then produced before the court on Saturday. The SP added that the SIT is following all protocols.
The state police has registered a single case under three sections – 124 A, 153 A and 505 (2) IPC – against Paras.
NESO expresses anguish over racial slur
Meanwhile, the North East Students' Organization (NESO) has expressed anguish over the racial slur made on the people of Arunachal and Pasighat MLA Ninong Ering by YouTuber Paras Singh.
"Northeast 'India' has borne the brunt of remorseless exclusion, racism and discrimination for the last many years and continues to bear it. There have been recurring incidents of harassment, bullying and even attacks on people from Northeast states who go to various parts of the country, especially the metro cities, to work and study," the NESO stated in a release.
It said this latest incident is not an isolated one. "Such incidents have been happening again and again. Such comments are a projection of mainland Indians' inability to see beyond the Chicken's Neck," the organization said.
The NESO demanded that the government of India come up with a concrete mechanism, so as to end the racial prejudice prevalent against the ethnic people of the Northeast.