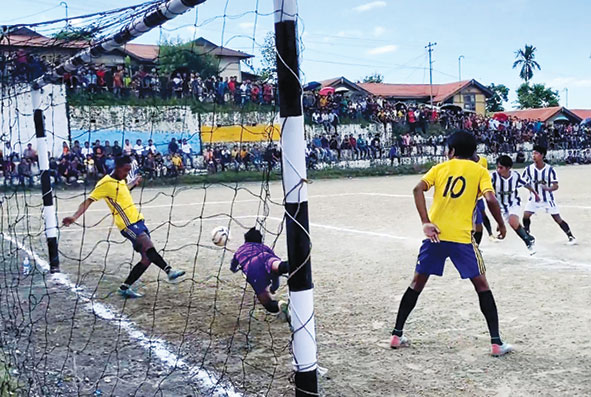 KHONSA, 17 Oct: Borduria Youth Club and Dadam Junior Football Club won their respective matches on the second day of the Along Aboh Memorial Football Tournament.
While Borduria beat Shumhak Football Club by 2-1 goals, Dadam defeated Thinchha Football Club 2-0 in their first matches at the Nehru stadium here on Sunday.
The tournament was inaugurated by MLA Wanglam Sawin on Saturday.
In the opening match, played between Lamsa Football Club and Crazy Soccer FC, the former defeated the latter by 7-0 goals.
The organizing committee has invited qualified referees from Assam to officiate the games.