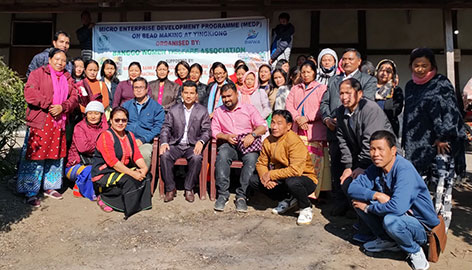 YINGKIONG, 5 Jan: A Micro Enterprise Development Programme (MEDP) on candle and bead making for SHGs has been launched here in Upper Siang district on Wednesday.
Launching the NABARD sponsored programme, district development officer of NABARD, Nitya Mili advised all the trainees to equip themselves with necessary skills. He also requested the Apex Bank branch manager to facilitate loans for the desirable candidates.
The programme, being implemented by the Banggo Women Welfare Association, will cover 30 SHG members for candle making and 30 SHG members for bead making from the different villages of Yingkiong block with the objective to provide livelihood and income generation opportunities to them.