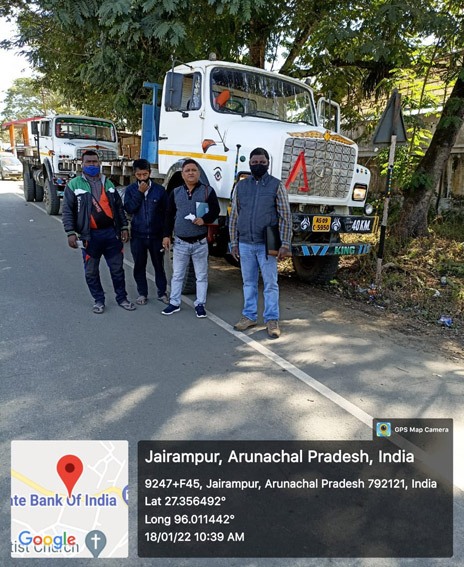 Staff Reporter
CHANGLANG, 20 Jan: Over 50 trucks within Changlang district which are engaged in transportation of timber were recently fitted with global positioning systems (GPS) to monitor their movement and ensure that the trucks do not venture into the reserve forest areas.
A first-of-its-kind initiative in the state, this project is the brainchild of Changlang DC Dr Devansh Yadav.
This initiative is part of the administration's bid to check illegal logging in the district, especially in reserved forest areas.
Rampant logging and presence of various sawmills had on 22 October last year prompted the district administration to close down band saw mills of 18 inch and above and halt the issuing of new licences for band saws to protect the fragile environment of the remaining forests and preserve the water sources and wildlife.
"A total of 50 trucks in the district have been fitted with GPS and its setup was completed last week. The GPS will be activated in a couple of days. The administration is currently working closely with the forest department," the DC informed.
Namphai Range Forest Officer Lishi Karlo stated that the process of attaching GPS to the trucks transporting timber began this month and till date around 48 GPS' have been fitted in trucks in Miao division while 8 GPS' have been fitted in trucks in Jairampur division.
"After attaching the GPS to the trucks, we need to register the system, which usually requires a few days to activate. We need 50-60 more GPS under the project and we are planning to start the registration process after 26 January," Karlo stated.
When asked if the truck owners support the initiative, the range forest officer stated that the owners have all agreed to get their trucks fitted with GPS, as it also benefits them a lot.
"Earlier, there was no way for them to know the exact location or the exact amount of time that their truck takes to reach a certain destination; but now, with the help of GPS, monitoring of trucks has become a lot easier for them," the range forest officer added.