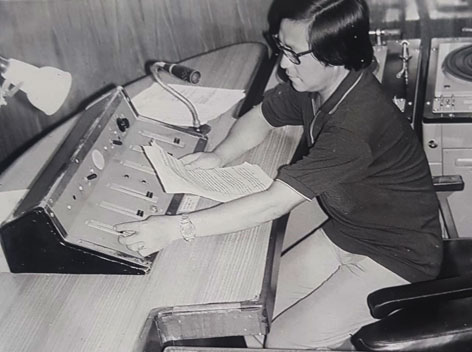 ZIRO, 13 May: Prominent Apatani lyricist and decorated sportsman Hage Hinda passed away peacefully on 12 May, at 10:30 pm, at his residence in Hari village here in Lower Subansiri district.
He was 76, and is survived by his wife, three sons and two daughters.
A multifaceted personality, Hinda was the tennikoit champion of the then NEFA. He led the team of Subansiri district in the inter-district sports competition in Jairampur in 1965, in which Lower Subansiri emerged as the overall champion.
Hinda also won the individual gold medals in 100-mtr and 400-mtr races, and was the captain of the winner football champion of the state.
In 1965, he participated in the World Scout Jamboree in Melbourne, Australia. He was also the first president scout from the NEFA to have received the best all-round scout certificate from the then president Sarvepalli Radhakrishnan during the Republic Day celebration in Delhi in 1965.
Hinda worked as an assistant editor and announcer in All India Radio, Dibrugarh (Assam) from 1971 to 1981. He later resigned and chose to become a social worker. He was instrumental in the abolition of the practice of tattooing, and shifting of the primary school in Hari from Byara to Megyang. He was also instrumental in settlement of various disputes. He also served as an ASM for three consecutive terms.
Late Hinda penned evergreen songs like 'Ato chimanii', 'Piinga piingo', 'Diika tojalo diinang diipa do', 'Ajing niimi ngo', 'Oka onya', etc. He was also well-versed in the customary laws and traditions of the Apatani community. He also served as an advisory board member of the Popi Sarmin Society for several years.
His last rites will be performed on 14 May. (DIPRO)