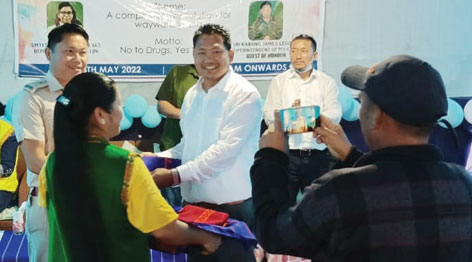 BOLUNG, 14 May: A de-addiction & correction home established by the Society for Education and Environmental Development was inaugurated here in Lower Dibang Valley (LDV) district on Friday.
In her inaugural address, LDV Deputy Commissioner Soumya Saurabh expressed concern over the growing number of youths getting involved in drug addiction. "Not only the administration but all stakeholders, including public leaders, NGOs and CBOs, should work as a team to tackle the issue," she said.
SP James Kabang Lego urged the GBs and the secretaries of the villages of the district to form "village-level drug eradication committees."
ZPC Obang Ngupok, ABK district unit president Dr Allok Yirang, Anjalo Menda of the Women Empowerment Forum, ABK women wing's district president Oseng Apum Yirang, and DMO Dr Tajing Taki were also present on the occasion.