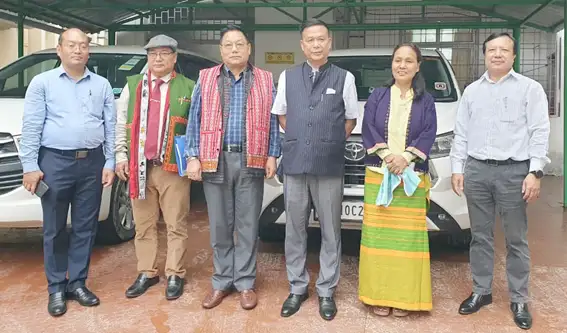 ITANAGAR, 17 May: Nagaland's Chief Information Commissioner (CIC) Meyionen Jamir and his Arunachal counterpart Rinchen Dorjee have decided to approach the appropriate authority for further strengthening the RTI Act by amending the relevant portions to avoid misuse of the Act and for stringent action against the delinquent PIOs/APIOs, who do not abide by the Act.
The CICs took the decision on Tuesday here during a discussion related to implementation of the RTI Act.
SICs Goto Ete and Gumjum Haider were also present during the discussion.
Jamir, who was appointed as the Nagaland's CIC in February this year, toured Manipur and some other NE states prior to his arrival in Itanagar. He will also be visiting Assam and meeting his Assam counterpart.
Earlier, he visited the Buddhist monastery, civil secretariat and the legislative assembly secretariat.